The performance concert for ear, eye and party feeling.
Perfectly mixed and put together for the audience.
From 1 - 12 songs in a 5 - 90 min show, we can give you unforgettable moments and life feelings.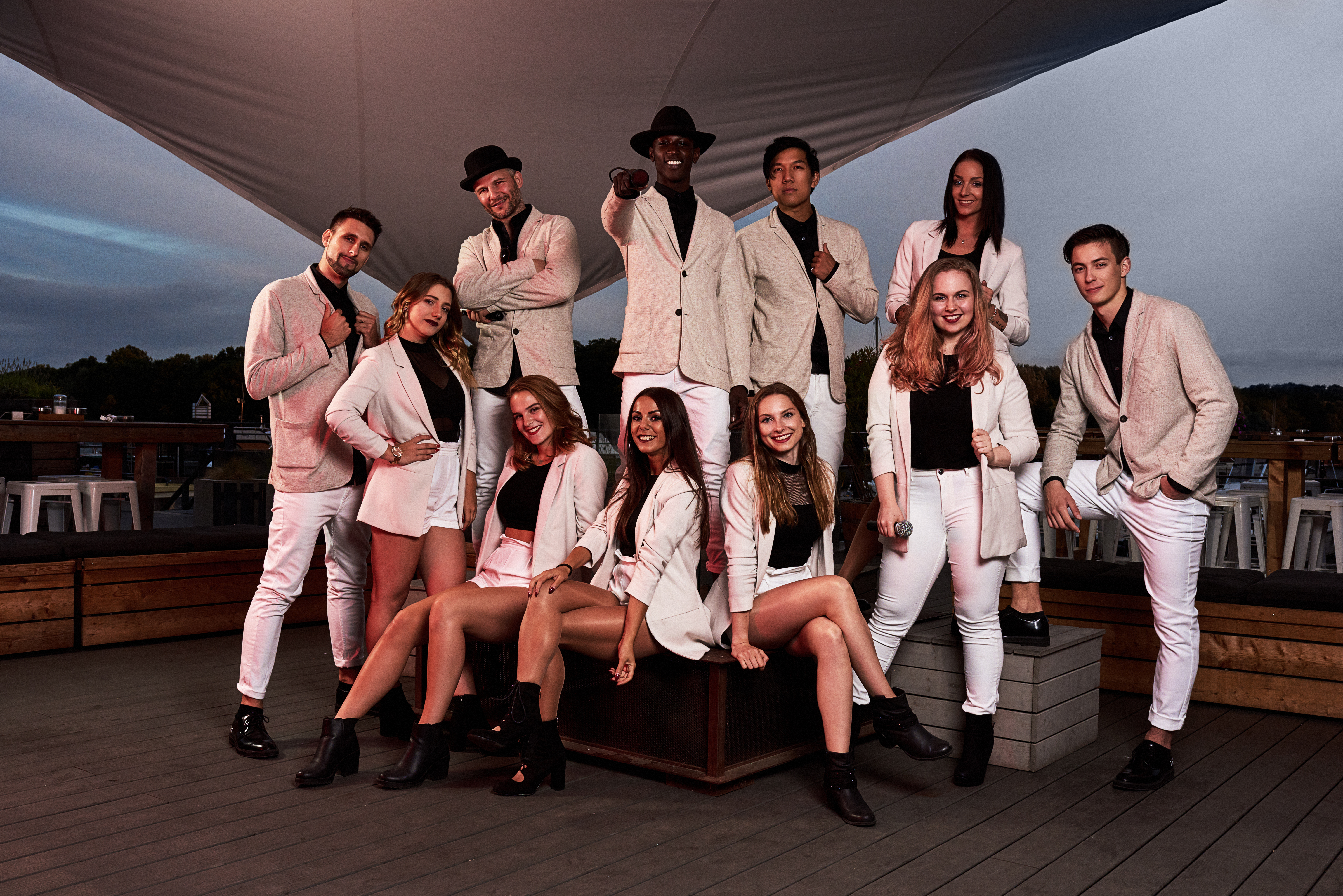 | | | | | |
| --- | --- | --- | --- | --- |
| BEHIND THE SCENES I docu | | HIGHLIGHTS CIC I life moments | | Festival of Unity I the whole day |
| | | | | |
In "CrewInConcert", the new 'baby' of creative workshop Samuel's Entertainment, you will see, hear and feel a life show concert by Samuel's Crew.
In their previous production "Berlin Nights" at the Theater am Potsdamer Platz demonstrated their knack for interdisciplinary productions with an authentic Berlin feel. As before, they promise to inspire the audience, in a completely different way, to be thrilled and part of the whole.
A part of the whole and all together is how the piece was put together under the direction of Stefan Frobel and Björn Scheffler.
Dance, show and singing are all given equal space.
The three singers of the eleven-member crew sing songs ranging from Mack The Knife, to Frank Sinatra, to Vallerie-Amy Winehouse and King Years and Years. The dance shows will invite you to dream, reminisce and join in.
What sets it apart is the optical performance and the treatment of the songs in their show.
The crew's main emphasis is on life entertainment.
All eleven members are native Berliners who grew up in a variety of different districts of the city and have cultural roots in a variety of countries, which they bring into play, e.g. Vietnam, Turkey, Russia, Ukraine, Poland and Kazakhstan.

AT THE END OF THEY DAY, THEY'RE BERLINERS, AND YOU CAN FEEL IT